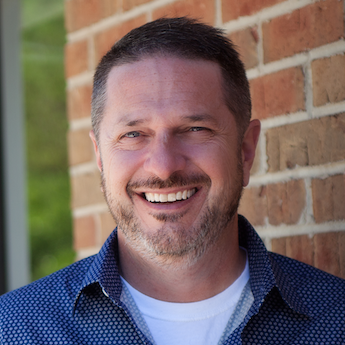 For Release Time
November 5, 2018
Scottsdale, AZ— November 5, 2018 — Purple Wave Group, a full-service digital agency, has partnered with Mark Samber, PhD, to enhance the level of strategic marketing expertise it can offer clients in healthcare.
"Mark has been on the front lines of healthcare digital marketing, helping organizations manage the digital transformation to a consumer-driven health care marketplace" said Rachelle Montano Lankford, President of Purple Wave Group. "His experience on both the client side, at a leading academic medical center, and the agency side offers our clients a chance to engage with a thought leader who has been in their shoes and has delivered proven web content, SEO, and digital campaign solutions," Montano Lankford added. "As part of Mark partnering with Purple Wave Group, we're offering free consumer readiness assessments of healthcare digital properties," she shared.
"I first met Rachelle at HCIC five years ago, so when the opportunity arose for us to collaborate on projects where our combined insights would benefit health care marketers, I thought there was perfect symmetry in sharing that news with the attendees of Greystone's 22nd Annual Healthcare Internet Conference (HCIC)," noted Samber. "I'm looking forward to connecting with former colleagues at health systems across the country to help spread our message that we're here to help them manage the complexities of what it takes to operate as an effective digital marketer."
Positive Customer Impact
Together, Montano Lankford and Samber offer marketers a rare opportunity to work with strategic thinkers who have been in the trenches of content strategy, taxonomy creation, SEO implementation, digital campaign execution, and many of the other tactical components necessary to transform healthcare marketers into a high-performing digitally savvy consumer-focused organization. To learn more about how they can help your organization manage the digital transformation and to get your complimentary digital assessment, visit www.purplewavegroup.com/freeaudit.
About Purple Wave Group
Founded in 2018, Purple Wave Group brings together digital marketing and business strategy leaders and experts with the core values to stand out, make change, and be excellent. While the company primarily serves the healthcare industry, Purple Wave Group also provides digital marketing solutions for a broad spectrum of clients beyond healthcare. The company solutions are designed with a special focus on strategy and getting necessary results for the organization and the customers they serve.
###
For more information:
Rachelle Montano Lankford
+1 (404) 576-4068
rachelle@purplewavegroup.com
For more information on:
www.purplewavegroup.com